Anti-Corruption and Transparency Unit (ACTU)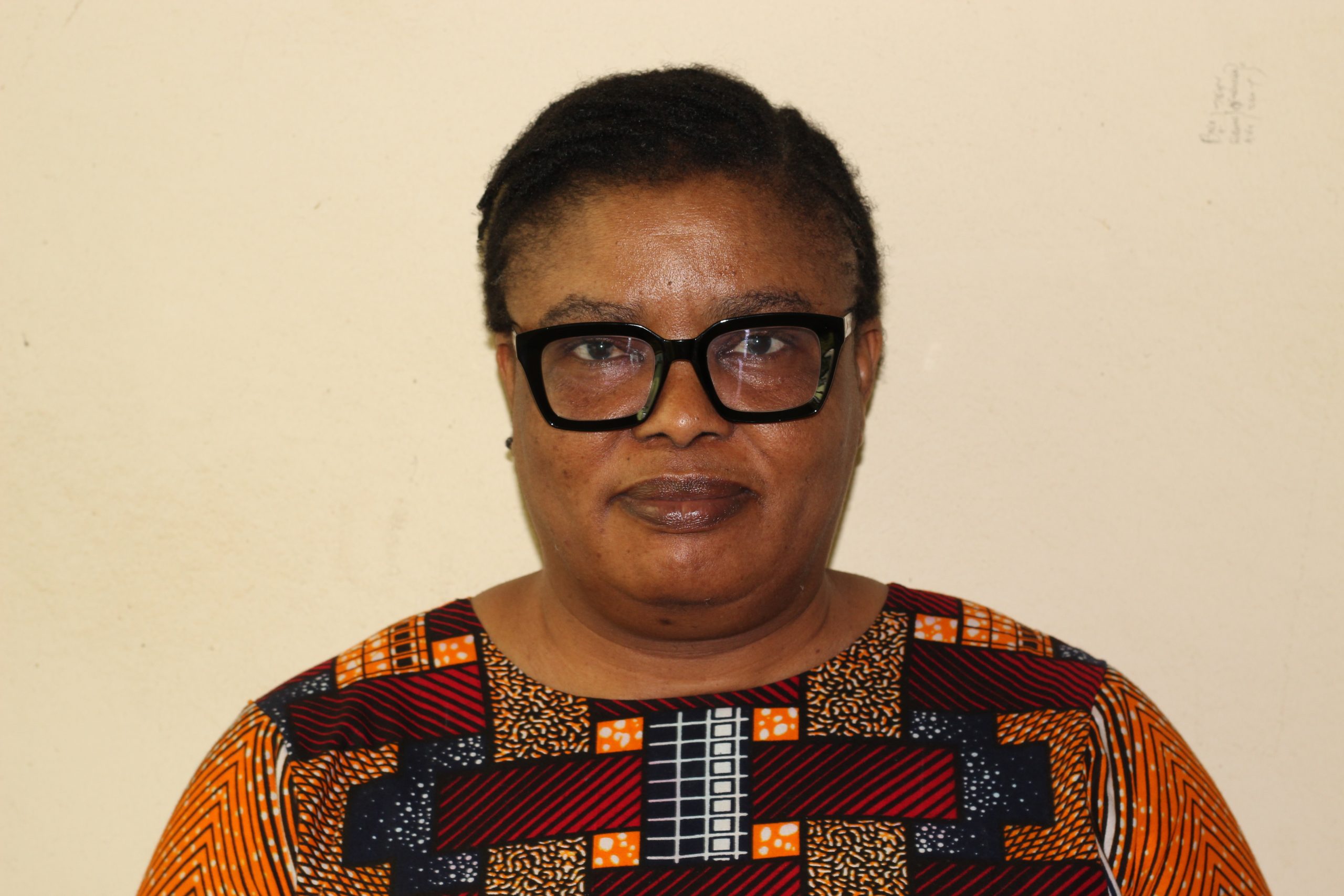 Head of Unit's Welcome Address
Welcome to NOUN-ACTU, the custodian Unit for Ethics and Integrity compliance in NOUN. We are committed to promoting workplace integrity that will provide our staff with the confidence and values; to our teeming students, the dignity of studying without compromising. The clarion call is for all to join in the positive efforts to build a community free from corrupt tendencies.
Nzenwa Doris C-L (Mrs)
dnzenwa@noun.edu.ng
Profile of Unit
The NOUN Anti-Corruption and Transparency Unit is a statutory Unit in the Vice-Chancellor's office.  The Unit was established in 2007 in compliance with the Federal Government response to the recommendation of the Independent Corrupt Practices and Other Related Offences Commission (ICPC) preventive measures against corruption in MDAs. Therefore, NOUN-ACTU is responsible for implementing and monitoring ethics and integrity in the University
NOUN-ACTU operates vide a Committee of selected staff from Faculties, Departments and Units. The present Committee consists of 9 members including the Head of Unit who also doubles as Chairman of Committee. The Unit Secretariat has 1 Administrative officer and a Clerical staff. These are as shown below:

VISION
To be seen and regarded as a frontline crusader Unit against every form of unethical principles in the University thus allowing for a free environment which is driven by highly sensitized, intelligent and efficient staff for optimal performance.

MISSION
To endeavour to build and mould positive minded work force by creating and promoting internal awareness mechanism that foster integrity, objectivity, probity and transparency thereby reducing corrupt practices to a minimal level within the University system.
PHILOSOPHY OF UNIT
NOUN-ACTU's objective is to effectively manage corruption risks and protect the University against corrupt conducts. This is achievable through the following ways:
1. REPORTING CORRUPTION
Members of Staff and Students of NOUN and the general public are encouraged to report suspected corrupt conduct to NOUN-ACTU.
Allegations could be made directly to NOUN-ACTU Secretariat or call the following telephone numbers. O8167129173; 08056526975. They could also be sent through this email address, actu@noun.edu.ng or WhatsApp no. 08056526975
Note that areports are treated with strict confidentiality.
2. PREVENTING CORRUPTION
NOUN-ACTU provides guidance and advice through the education and enlightenment programms to assist staff and students resist corruption and manage risks.
3. INFORMATION FOR THE UNIVERSITY COMMUNITY
NOUN-ACTU sensitizes the University community vide a range of materials on corruption matters, for example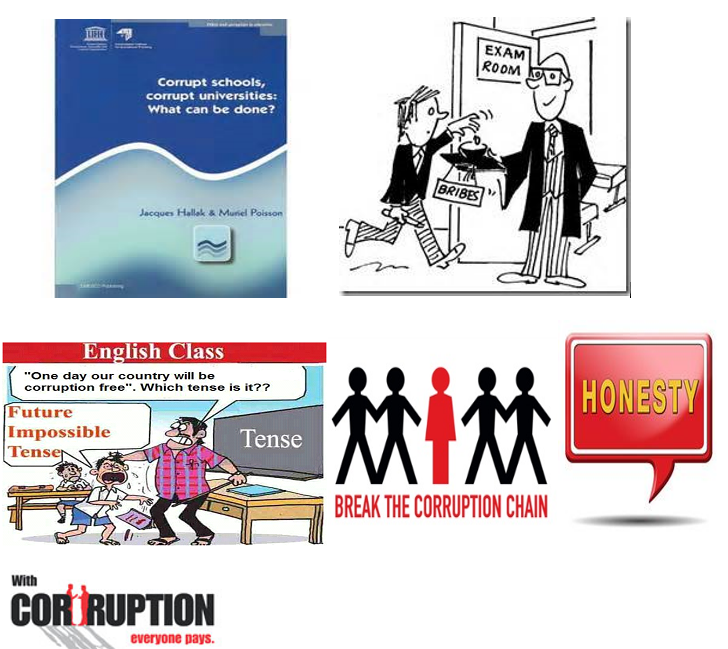 MANDATE OF NOUN- ACTU
The NOUN-ACTU primary mandate is the prevention of corruption via the following:
System Review- examines the practices, systems and procedures in the University.
Education/Public Enlightenment Strategies; Conducting in-house training for members of staff of the University through workshops, seminars etc.
General Codes of Ethics; Develop and produce Corruption Prevention Guides and Code of Ethics for staff/students of the University.

DUTIES OF NOUN-ACTU
i. To receive and investigate any report or any conspiracy to commit or actual commission of corruption.
ii. To report all alleged cases of corrupt practices to the Commission with copies sent to the Vice-Chancellor of the University, except where the Vice-Chancellor is involved.
iii. To report cases involving the Vice-Chancellor of the University to the ICPC and not to the University Council.
iv. To examine the practices, systems and procedures of the University and where such practices, systems and procedures facilitate fraud and corruption, to submit detailed report with recommendations to the Vice-Chancellor with copies to the ICPC
v. To educate staff of the university on and against bribery, corruption and related offences by organizing seminars, lectures, distribution of anti-corruption handbills, posters, stickers etc.

POWERS OF NOUN-ACTU
NOUN-ACTU is empowered to perform all the duties in section 6 (a)-(f) of the ICPC Act of 2000 except that of prosecution. The Unit's modus operandi is guided by the "STANDING ORDER" as approved by the Commission
NOUN-ACTU ACTIVITIES/ ACHIEVEMENT
The Unit focused on active staff/student enlightenment campaigns. Activities and Achievements of the Unit are outlined below:
NOUN-ACTU constructed 26 comment/complaint boxes for NOUN-Headquarters and 25 new Study Centres. By this, all 75 NOUN Study Centres(as at 2016) have a reporting conduit for members of staff and students;
NOUN-ACTU partnered with Olusegun Obasanjo Good Governance and Development Research Centre to celebrate the World Anti-Corruption Day by organizing a public lecture for staff of the University;
NOUN-ACTU constructed 4 anti-corruption display boards under its community service initiative to mark the World anti-corruption day. The community service project was unveiled by the former Vice-Chancellor, Prof. Abdalla Uba Adamu on Thursday 15th December, 2016.
The successful inauguration/induction of the 3rd NOUN-ACTU Committee by Management in collaboration with ICPC on 11th July, 2017.
Appointment of NOUN-ACTU Chairman as a member of the University Budget Monitoring/Implementation Committee for NEEDS ASSESSMENT PROJECT.
NOUN-ACTU participated as observer during bid opening process for:
NEEDS intervention fund projects in the University,
Sales of used items and unserviceable vehicle; and
NOUN-ACTU produced and distributed Anti-Corruption Stickers, Posters, Almanac and Flyers to celebrate the World Anti-Corruption Day on December 9th, 2017
NOUN-ACTU members were appointed into various TETFUND Project Intervention Monitoring Committees for the University.
NOUN-ACTU undertook a sensitization exercise by interacting with staff on work place ethics and whistle blowing principles. The exercise covered staff in:

i. Abuja:National headquarters, Jabi; Model Study Centre, Dutse Alhaji and Wuse II Study Centres from 23rd  – 27th July, 2018;
ii. Centre for Human Resources Development; Faculty of Agriculture and Kaduna Study centre from 30th – 31st July, 2018; and
iii. Lagos: The Liaison office, McCarthy Study Centre; Mushin Study Centre and Apapa Study Centres from 2nd – 4th August, 2018
Education and Enlightenment:
The staff sensitization campaign that started from the Headquarters, Abuja, in 2018 continued through the production and distribution of the ZERO TOLERANCE hoarding and ETHICAL DISCLOSURE banner to NOUN Study Centres.
The Unit has always assisted and enlightened NOUN
students who called-in through the Unit's hotline to report challenges they faced.
These include issues such as:
Difficulty in accessing the University portal;
Change of Study Centre; and
Mix-up in results and Missing results etc.
Code of Conduct for NOUN Staff/Students: The Code of Conduct project was one area that the Committee worked hard to complete within the 2019 workplan schedule (ie in the 3rd Quarter). Drafts of both documents are presently being proof-read for standardization and quality.
System Study: An important mandate for ACTUs which the Committee is strongly committed to. The NOUN-ACTU Sub-Committee on System Study is working on a strategic platform for achieving this function after an initial setback.
ICPC Ethics and Compliance scorecard and ACTU EFFECTIVENESS INDEX, 2020: The 2020 projections were limited due to the global coronavirus pandemic. However in June, 2020 the Unit was able to conduct an in-house assessment of the ethics and integrity standards in the university. The successful completion of the ICPC request was the major activity for 2020.  NOUN-ACTU successfully co-ordinated the 2021 process in NOUN as well.
Investigation into Petition Alleging Extortion, Harassment & Vulgar Abuse in one of the STUDY CENTRES: NOUN-ACTU carried out preliminary investigation into the above mentioned petition. The assignment was effectively and efficiently carried out.
2021 INTERNATIONAL ANTI-CORRUPTION DAY CELEBRATION (IACD): The IACD is a global event that is celebrated on the 9th of December every year in line with the United Nations Resolution. NOUN-ACTU 2021 IACD celebration centred on Examination Malpractice. Staff at the Headquarters/Study Centres and NOUN students participated in the programme. 
CURRENT MEMBERS OF NOUN-ACTU COMMITTEE 
| | | | |
| --- | --- | --- | --- |
| S/N | NAMES | RANK/DESIGNATION | DIR./DEPT/UNIT |
| 1. | Nzenwa Doris C-L (Mrs) | Deputy Registrar | Head NOUN- ACTU |
| 2. | Dr. Moses Shaibu | Dean | Fac. of Soc. Sci. |
| 3. | Dr. Nnamdi Chukwuto | Deputy Bursar | Bursary |
| 4. | Ms. Yemisi Amurawaiye | Principal Asst. Registrar | FMS |
| 5. | Mr. Paul Aliyu | Dep. Chief Internal Auditor | Internal Audit |
| 6. | Mr. Jelili Sufian | Lecturer I | Fac. of Mgt. Sci. |
| 7. | Mrs. Julna Nimpar-Puepet | Principal Legal Officer | Legal |
| 8. | Mrs Fatima Kabir | Principal Legal Officer | Legal |
| 9. | Mr. Abdulkadir Umar | Quantity Surveyor I | Procurement |
The Unit Staff Members are:
Philip E. Embiet   (Principal Executive Officer I)
Miss. Charity Victor   (Chief Clerical Officer)