NOUN Information and Call Centre (NICC)
WELCOME TO NOUN INFORMATION AND CALL CENTRE (NICC)
About Us
NOUN Information and Call centre (NICC) is the designated unit responsible for providing relevant and accurate information about the institution to all who engage with NOUN. Within the NICC is a strategic student support hub, dedicated to respond to, and resolve students' challenges & enquiries, concerning the University, that they may encounter throughout their studies, via phone calls, e-ticketing, eMail and face-to-face interaction.
NICC is poised to deliver top-tier support services to students beyond their expectations. These services are designed to guarantee student success throughout their entire academic journey, from enrolment to graduation and beyond.
It is in our character to be courteous and professional at all times in our response to every challenge from all who interacts with us face-to-face, via phone calls, emails and other mediums of communication. We maintain easy, friendly and responsive platform, (e-ticketing), which effectively addresses enquiries and challenges within specified resolution timelines. We strive to address the root cause(s) of students' dissatisfaction satisfactorily, thereby engendering loyalty and support within our student community.
Vision
To provide exceptional service delivery and support, anchored in prompt, accurate and deeply satisfactory experience for our students and all who engage with NOUN.
Mission
To provide relevant information and ensure accessibility to an open and responsive platform that effectively addresses enquiries or challenges within specified resolution timelines, as well as address the root causes of student dissatisfaction, thereby engendering satisfaction, happiness and loyalty of our students.
Motto
Ensuring students' satisfaction at all times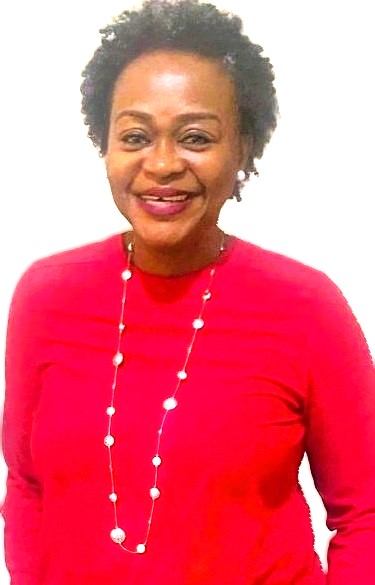 ACTIVITIES
Admissions Support
Our esteemed members of staff, referred to as "Agents" assist students in making well-informed choices about the faculties and degree programmes offered.
NICC offers pre-admission support to prospective students, and orientation to admitted students on fee payment flexibility, course registration, and any additional guidance.
Responding to enquires via phone calls, e-mail, face-to-face interaction and other mediums of communication.
Technical Support
NICC provides prompt technical response(s) to students who are unable to access their portal, e-mail, as well as navigate the NOUN website.
At all our Study Centres, we have counsellors in place to efficiently handle and resolve a wide range of issues, whether they are academic or personal in nature.
E-TICKET: WHAT IT IS ABOUT
The E-ticket system offers NOUN Students an efficient alternative to the time-consuming traditional methods of addressing their concerns. Tailored for NOUN Students, this platform enables them to submit enquiries or challenges through support@nou.edu.ng, which ensures a swift response without the necessity of personally visiting the Study Centres or the University Headquarters.
Benefits of E-ticket
Students' enquires/challenges are promptly resolved
Flexibility
Easy accessibility and user-friendly interface
Cost-effective
Fosters functional communication between students and the institution
Enhances, tracks progress and provides real-time updates for students
Hassle-free complaint resolution
Seamless student access to statement of results
Who is eligible to raise an E-ticket?
An E-ticket can be raised by a student, who has completed registration and assigned a matriculation number.
N.B:  Access to the E-ticket support platform is not available for students who have graduated. They can, however, contact us via phone call through the numbers listed below:
(+234) 08038514090, 09082907092, 09056463036, 08079917938.
or e-mail (centralinfo@noun.edu.ng) or visit any of our Study Centres
CATEGORIES ON THE E-TICKETING SUPPORT PLATFORM
Academic Registry
E-Learn Portal
Email and Courseware
E-Ticketing Complaints
Examination/Result Issues
Faculty/Departmental Issues
Industrial Training (SIWES)
Postgraduate School (SPGS)
Students Portal Issues
Students Account
STEP-BY-STEP PROCEDURE ON HOW TO LOGIN AND RAISE A TICKET ON THE E-TICKET PLATFORM
Log into your Browser (e. g, Google, Chrome, Explorer etc.)
Type in nouonline.net
On the Dashboard, click on "click here to contact student-based support system"
To raise a Ticket, input your Matric Number and phone number in the spaces provided.
Click and select a category that is relevant to your complaints/enquiries.
Select a "sub category" that is relevant to your complaints/enquiries.
Click on the message box and narrate your complaints/enquiries.
Attach relevant document, if necessary.You can upload a PDF document or photo in the next space provided, then click "send."
A message with a reference number will appear on your screen, use that number to track your inquiry.
Please access the link below to watch a tutorial video on how to raise a ticket
... https://clipchamp.com/watch/jhPlEfvzKTE
For easy access to raise a ticket, click on the link: www.support.nou.edu.ng
NICC STAFF LIST
| | | |
| --- | --- | --- |
| S/NO |                   NAME | DESIGNATION |
| 1 | Wosilatu Ainodion | Deputy Registrar/Head NICC |
| 2 | Sanusi Christy Wanka | Senior Assistant Registrar |
| 3 | Anne Chinwe Udemu | Assistant Registrar |
| 4 | Agnes D. Jayeoba | Assistant Registrar |
| 5 | Stella O. Oyekunle | Assistant Registrar |
| 6 | Faith U. Ekele | Admin Officer I |
| 7 | Ekoja Joseph A. | Admin Officer I |
| 8 | Dorcas U. Agbo | Admin Officer I |
| 9 | Johanes G.Pwajok | Admin Officer I |
| 10 | Ajayi Omoniyi | Admin Officer I |
| 11 | Emmanuel Oboro Olowola | Statistician I |
| 12 | Rhoda Maiyaki John | Admin Officer II |
| 13 | Patience O. Otene | Admin Officer II |
| 14 | Blessing Nnenna Rogers | Admin Officer II |
| 15 | Blessing Tari Kpete | Admin Officer II |
| 16 | Cyril Michael Awoji | H. Executive Officer |
| 17 | Godwin Ugbede Akor | H. Executive Officer |
| 18 | Khamis Hassan Mahdi | Senior Confidential Secretary |
| 19 | Okama Ugbede | Assistant Executive Officer |
| 20 | Ameh Ene Juliana | Assistant Chief Clerical Officer |
| 21 | Daniel Galadima | Senior Clerical Officer |
| 22 | Ajoke O. Uthman | Chief Clerical Officer |
| 23 | Sa'adatu Bala-sa'du | Senior Environmental Attendant |
Contact us via phone calls through the numbers listed below:
 +2348038514090  +2349082907092   +2349056463036  +2348079917938
Via Email on: centralinfo@noun.edu.ng 
E Ticket Platform: support.nou.edu.ng