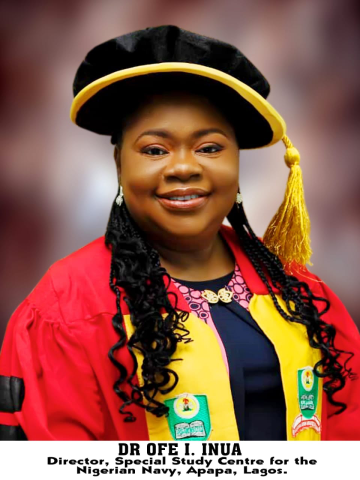 Newly admitted students of the National Open University of Nigeria (NOUN) have been urged to strive and be as close to their study centres and their counsellors as they are to their mobile phones, the Director, Apapa Study Centre, Dr. Ofe Inua, has said.
Inua made this known to the over 200 new entrants at the orientation exercise held on Thursday, October 13, 2022, while giving her welcome remarks to kick-start a cordial student-staff relationship.
"Students due to their lacklustre and ignorance sometimes fall into the hands of fraudsters who milk them of their money, for simple things that they could have done on their own,''she said.
The event had staff representing faculties and directorates in the centre, who took turns to educate the newly admitted students made up of both undergraduate and postgraduate freshmen on every information they needed to know.
Officials at the online and on-site exercise were the Principal Assistant Registrar, Mrs. Irene Idahosa, the Assistant Registrar, Mrs. Ugochi Olivia Onyeneri, and the Principal Assistant Registrar, Mrs. Christy Uzoukwu.
Students were also given time to ask questions and make their suggestions in a session that was handled by the Deputy Director, Mr. Athanatius Onyeokoro.
The  new coordinator of the South-west Incubation Centre, Dr. Jamiu Amusa, was given an opportunity to sensitise the students on starting to build their business and entrepreneurship ideas before they get to 300L, where they will officially present their innovations at the Incubation Centre.
Azubuike Onicha