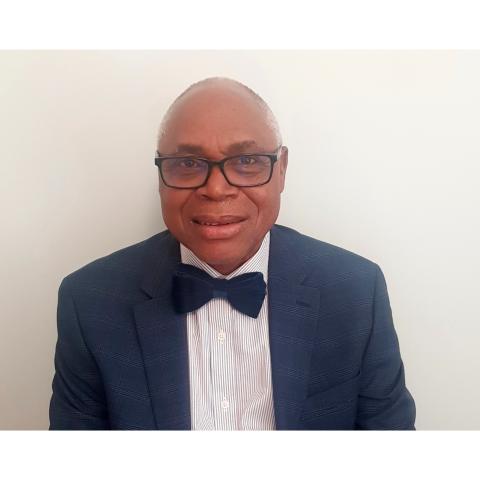 Sequel to the deleterious effects of migration and drug on society, a Specialist Adviser in Chemical Pathology, University Collage Hospital (UCH) Ibadan, Prof. John I. Anetor, has said that to combat global drug crisis, a collaborative effort is required.
Anetor stated this via a zoom presentation  on Tuesday, June 8, 2022 .
Speaking on the topic: "Migration and Global Drug Crisis: Genesis, Drivers and Societal Pathology," Anetor said "a set of drivers or factors appears to affect the existence of humans that may cause dislodgement from one location to another which, according to him, include economic, education, insecurity and wars, health and agricultural failure."
The Professor of Chemical Pathology and Toxicology added "but that there is a nexus between migration and harmful drug use is hardly considered. Evidence, (if windy), presented here ostensibly linking the exploding global drug problem and migration.
"This has a number of anomalous outcomes that may threaten societal cohesion, economic stability, poor cognition, violence, family disunity, poor policy thrust and implementation among others, which required addressing."
Speaking further, the erudite scholar said that "the anomalous outcomes from drug related misuse are surmountable; if individual and collective will and commitment are in place."
He thanked the Director, CEMGS-NOUN, for giving him the opportunity to discuss a question of global concern, and recommended good governance and justice, educational programmes in schools on migration and world affairs, establishment of counselling unit in worship centres, health education programmes on drugs – positive and negative aspect, among others.
Earlier in her opening remarks, the Director, CEMGS, Dr. Gloria Anetor, said the centre is a fulcrum of evidence-based research about pressing and emerging migration challenges in Nigeria, Africa and the Globe.
It is a research hub with emphasis on field-based research that impacts policy formulation and execution for solutions to both internal and global migration, she added.
"We are focused on internal capacity building which enables staff, especially young academics to have opportunity to sharpen their research in all fields – Arts, Humanities, Sciences, Social Sciences, Education and Health Sciences,'' the director said.
She stated that the future plan of the centre is to extend capacity building and training to migrant returnees and others working in the field of migration in Nigeria and other African countries.