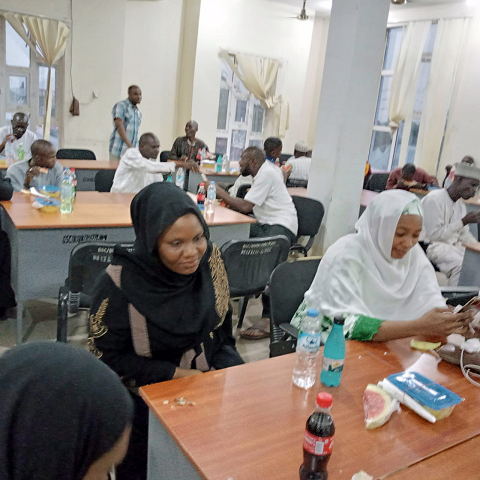 The second edition of this year's 'Iftar Night Out' at the Gombe Study Centre has turned out to be a huge success in the sense that it was a reflection of the unity and harmony that exists among staff at the centre.
The Iftar dinner held on the 27th day of the Ramadan fast was coordinated by Dr. Adamu Bappah, Director, Gombe Study Centre.
In an opening address, the Centre Director welcomed all Staff to the interfaith iftar night and stated that Ramadan is one of the most important months of the Islamic Calendar.
"It's a time when friends, family and communities come together to strengthen bonds of friendship and unity.
"By participating in this very act of unity as a Centre, we have deepened our understanding of our faith and other's in a bid to understand each other's cultures and traditions as one big family," he said.
He enjoined all Staff to take a minute and pray for the progress of Staff, the Centre, NOUN and the Country at large.
He thanked everyone who took out time to make it.
The Iftar dinner ended up on a good note with cheers, photoshoot sprees and well wishes as Staff munched in on a variety of edible delicacies.