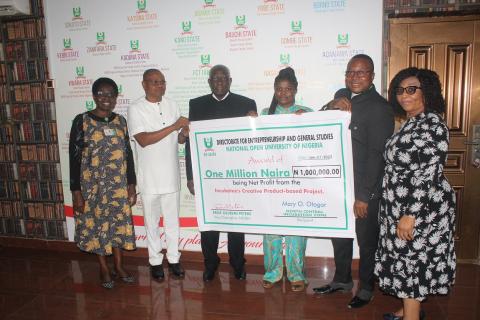 An incubatee from the North-central Incubation Zone with Abuja Model Study Centre of the National Open University of Nigeria (NOUN), Mary Onyinye Otogor, has hailed the university for its high academic standard.
Otogor, a 400-level Accounting student, stated this on Monday, January 16, 2023 while receiving her award of one million naira (N1,000,000.00) for her creative product-based project at the Vice-Chancellor's office, NOUN headquarters,  Jabi Abuja.
"NOUN' s academic programme is very fantastic. A friend of mine introduced NOUN to me and I keyed-in to that idea. Initially I didn't believe I would get something good from NOUN. Today, I thank God; NOUN has put smiles on my face as the institution has enabled me realised my dream," Otogor said.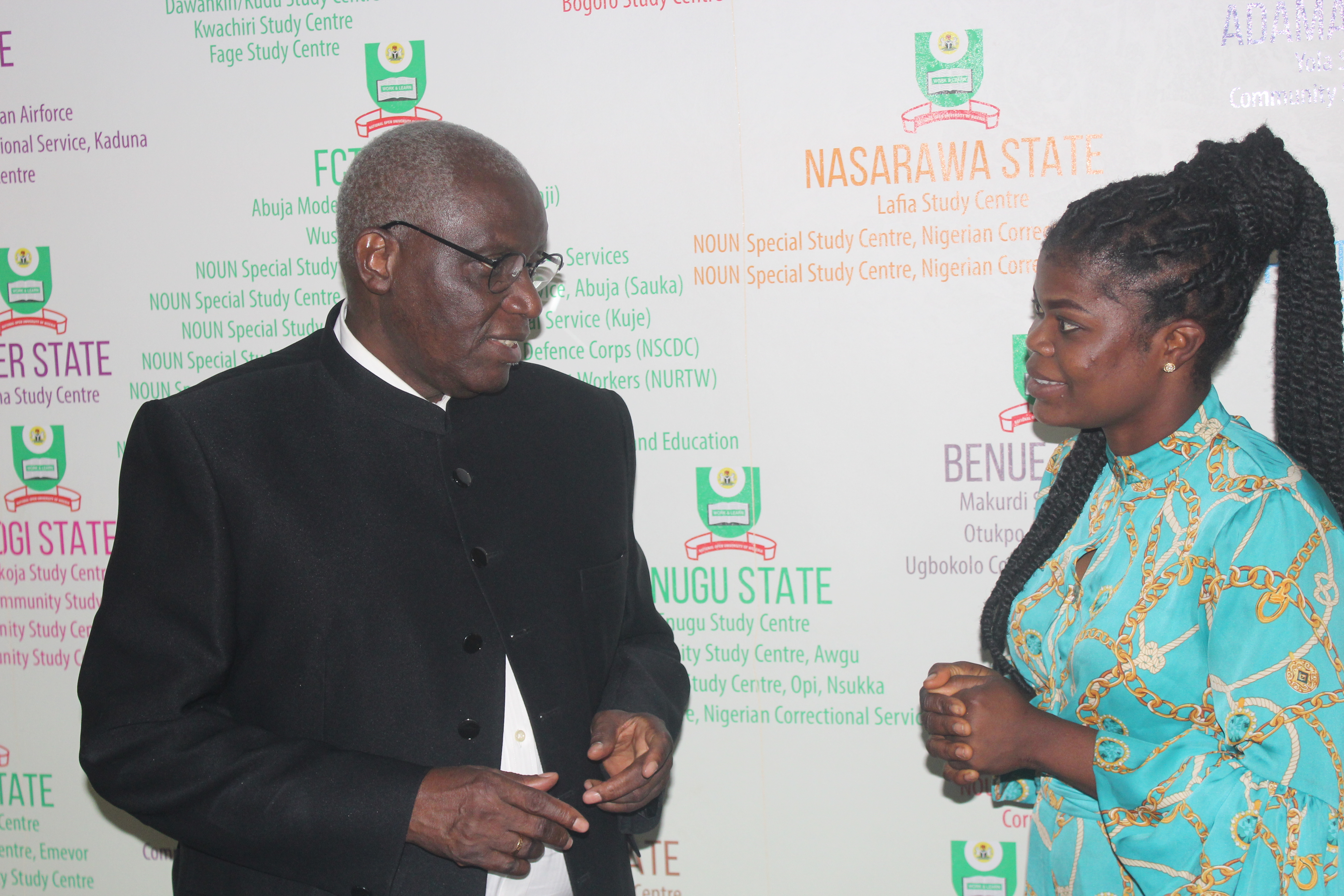 Speaking further, the excited Otogor called on prospective students to choose NOUN as their preferred institution, adding that NOUN has all it takes to equip its students both practically and academically.
The student, who designed NOUN-customised laboratory coat, said she was motivated by passion for fashion designing and also to become an employer of labour after graduation.
Meanwhile, in a bid to encourage the incubatee-designer, the Vice-Chancellor, Prof. Olufemi Peters, has approved for Otogor to design and produce lab coats for all professors down to Assistant Lecturers in the Faculty of Sciences.
By Sunday Adama